reducing water use, toxic chemicals and salt.
Natural fibers, and in particular a new generation of smart cottons, represent one of the key assets of TINTEX production. It embodies the essence of our Naturally Advanced concept. Indeed, we are really proud today to introduce a new system and process that starts from the beginning of a new and complete supply chain, from a raw Pima cotton material down to finished garments, delivering new, responsible values and performances.
A unique initiative aimed at making the cotton dyeing process far more efficient and sustainable, measurably reducing water use, toxic chemicals and salt. To date, this is just the beginning, a very dynamic starting point, all thanks to these precious and smart cooperations: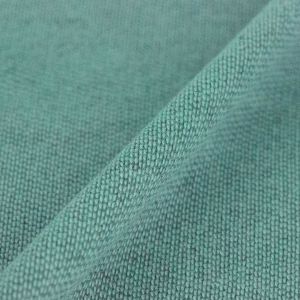 ColorZen® unique fabric by TINTEX Textiles
ColorZen®, the perfect result of a happenstance encounter between a textile chemist and an entrepreneur. It represents an innovative technology that applies a patented and safe wet treatment to bales of raw Pima cotton fiber. This happens early on in the supply chain, between the cotton field and the spinner, allowing for a deep and consistent application of the technology. colorzen.com
Tearfil Textile Yarns. With 45 years of spinning experience the Portuguese mill produces yarns with open end, ring spun, siro spun and Pluma high-tech spinning technologies. Tearfil has been applying its advanced expertise to deliver this unique yarn. tearfil.pt
With these yarns, TINTEX has developed a capsule collection of 6 responsibly made jerseys: stripes, ribs and melanges where reds, greens and grays dominate the color palette.
Becri Group, crafting garments since 1983, and here they are enriched with different types of embroidery, placement or all over prints, piece transfer printing, with specialist washing and dyeing finishes. This capsule includes 8 relaxed and casual styles characterized by a strong versatility that is the result of a profound study of body shapes, all optimized using unique materials that are sourced from the all participating partners. becri.com
This special collection is able to offer a naturally compatible value, where we are not just reducing  water use by as much as 90%, but also that up to 95% of toxic chemicals can be eliminated (Savings numbers based on extensive third party market analysis by Hatch ). Salt, one of the primary chemicals in cotton dyeing, is no longer needed to create beautiful, lasting color.
Other key manufacturer benefits, leverage the fact that dyehouses can now increase their production capacity 300% thanks to shorter dyeing times, less fixed costs and more efficient production. Significantly lower water, energy, and chemical use means less expensive raw materials can be used that match higher cost luxury standards.