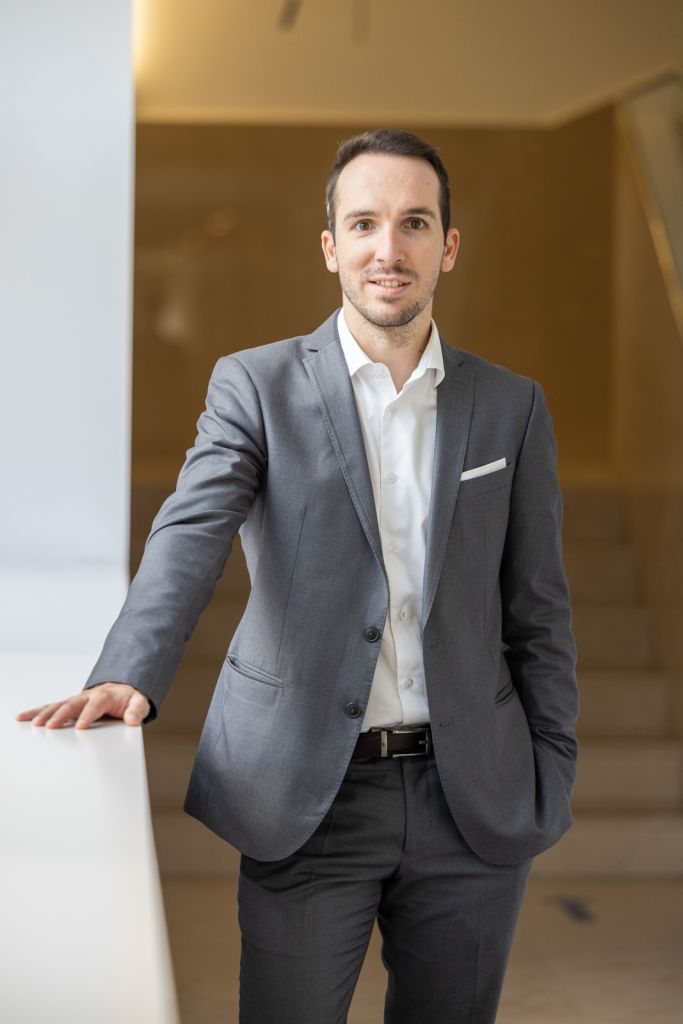 Ricardo Silva, CEO Tintex Textiles 
Dear 
family, friends and partners,
2021 has finally arrived. Expectations are high, solutions to battle and defeat the biggest challenge of last year are on the horizon. Economy is bouncing back from the surprise break of 2020. Nevertheless, one year has passed, and not only COVID-19 happened. 
Meaningful technological upgrades came faster than expected. Better communication techniques, rediscovery of talents, new business segments created for many companies; many of these companies had no hope before… and now probably they have a new future.
For us, at TINTEX, it was also a year of rediscoveries. We have proven to ourselves how fast and agile a young and innovative company can really be. Our team, who I proudly call colleagues and family, proved that a crisis is also a pool of opportunities, for the ones who are brave to seek for them.
Together with our partners, some of them very recent, we were able to contain what was doomed to be a dramatic year and to create new ways and business opportunities.
2021 is now here. Everyone expects economy to return to normality, healthcare systems to return to the usual pace, our normal lives to get to the usual routine. But the fact is that we do not know what lies ahead. We can just imagine and prepare for what comes next, always with energy and excitement, like a "Permanent Start-up".
A company's mindset must be to create the right scenarios, build the foundation to control risks and to engage in every valuable opportunity.
We are ready for it, prepared to start beautiful things and refueled to continue incredible projects. We are ready for 2021 and to keep pushing for the evolution of the Fashion Industry and how technology, comfort and style is delivered to each one of us, consumers of today and tomorrow.
It gets even more important to stand for our core values: Sustainability, Innovation, Responsible Production, Full Transparency and Traceability. This year, we're activating them further within our current Network and also towards a broader audience!
With many ideas in our minds, we wish you all an enthusiastic and successful 2021!
(Mensagem em Português abaixo)
---
Família, amigos e parceiros,
2021 finalmente chegou. As expectativas estão em alta, as soluções para combater e acabar com o maior desafio do ano passado estão à nossa vista. A economia parece estar a recuperar da quebra surpresa de 2020. No entanto, um ano passou e não houve apenas COVID-19.  
Desenvolvimentos tecnológicos importantes surgiram mais rápido do que se pensava. Ferramentas e capacidades de comunicação foram aprimoradas, redescoberta de talentos, novos segmentos de negócio foram criados em muitas empresas; muitas destas empresas estavam sem esperança ou rumo… e agora provavelmente têm um novo caminho futuro. 
Para nós, na Tintex, foi também um ano de redescobertas. Conseguimos provar a nós mesmos como uma empresa jovem e inovadora pode ser tão ágil e rápida na mudança. A nossa equipa, a quem tão orgulhosamente trato como colegas e família, provaram que uma crise é sempre uma janela de oportunidades para aqueles que são corajosos para as procurar. 
Com os nossos parceiros, alguns deles muito recentes, conseguimos controlar um ano que se vaticinava totalmente perdido enquanto criávamos também novas frentes de negócio para o presente e futuro. 
2021 está agora cá. Toda a gente espera que a economia regresse à normalidade, que os sistemas de saúde voltem ao seu ritmo normal, que as nossas vidas recuperem a sua rotina. O facto é que não sabemos o que nos espera. Apenas podemos imaginar e preparar-nos da melhor forma para o futuro próximo, sempre com energia e entusiasmo, como uma mentalidade quase de "Start-up Permanente". 
Nesta fase, o espírito e missão das empresas deve ser o de construir possíveis cenários e construir uma estrutura e rede sólida para conseguir todas as oportunidades valiosas que surgirão com essa preparação e gestão. 
Nós estamos prontos. Estamos preparados para começar coisas bonitas. Descansados e apostos para continuar projetos incríveis. 
Estamos em 2021 para continuar a influenciar o caminho da evolução da indústria da Moda e da forma como a tecnologia, conforto e bom gosto nos chega a cada um de nós, consumidores de hoje e amanhã.  
Torna-se ainda mais fulcral guiarmo-nos pelos nossos valores enquanto empresa e pessoas que somos: Sustentabilidade, Inovação, Produção Responsável, Transparência e Rastreabilidade totais. Neste ano, vamos comunicá-los de uma forma ainda mais direta, com os nossos parceiros e também para uma audiência mais alargada!  
Com muitas ideias nas nossas mentes, desejamos a todos um entusiasmante e promissor 2021!