"SUSTAINABLE THINKING" hosts TINTEX Textiles Naturally Advanced solutions at Museo Salvatore Ferragamo.
At Museo Salvatore Ferragamo, fashion meets art and materials telling the story of sustainability through contemporary experimental art and research in fashion design.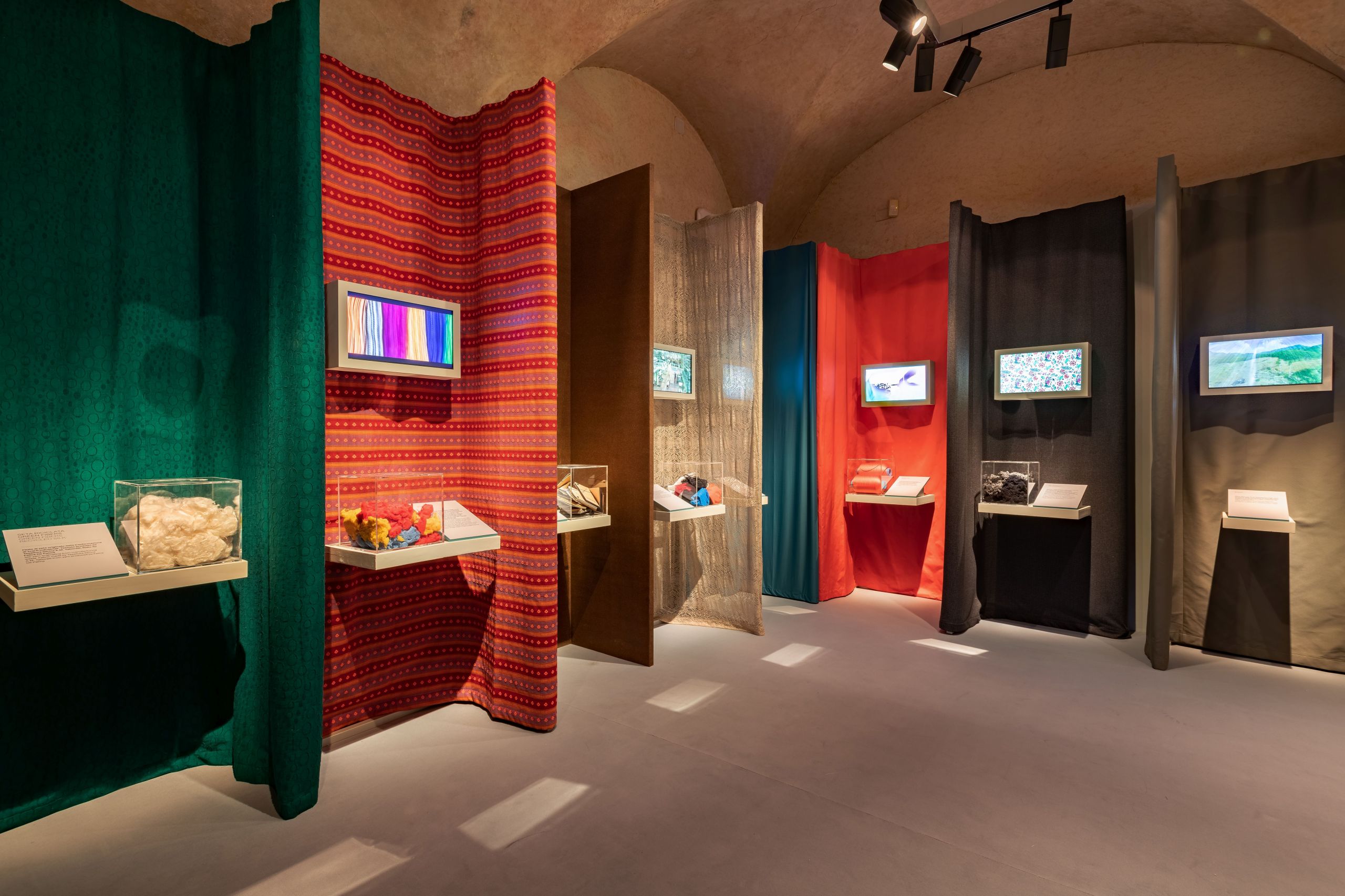 TINTEX has been selected in recognition of its pioneering, Naturally Advanced global leadership, and the company's superior and responsible fabric making for a fashion system that is driven by investments, transparency ,fully traceable innovation and creativity.
The Sustainable Thinking exhibition, held at Museo Salvatore Ferragamo from April 12th, 2019 to March 8th, 2020, using the language of fashion, art and materials, explores Ferragamo sustainability from the avant-gardist spirit of the brand's founder Salvatore Ferragamo in his revolutionary use of natural, recycled and innovative materials to the most innovative experimentation with responsible materials and techniques. Designed by Stefania Ricci, Director of Museo Salvatore Ferragamo and Fondazione Ferragamo, with Giusy Bettoni C.L.A.S.S. CEO and founder, Arabella S. Natalini, Sara Sozzani Maino and Marina Spadafora, the exhibition shares an artistic-cultural perspective on the vital issue of sustainability.
Sustainable Thinking aims to inspire consciousness on the increasingly crucial and contemporary issue of sustainability to a wider public.
Materials are the leitmotiv throughout the exhibition: the suggested itinerary begins with the founder Salvatore Ferragamo's initial research into materials in the 1920s, including hemp, cellophane and fish skin, to then explore the stories behind luxurious materials that, after reaching the end of their first life cycles, are transformed into quality products, becoming tangible examples of a circular economy. Installations created using ancient crafting techniques present both the art of recycling and the rediscovery of handcrafting traditions, fundamental aspects of sustainable thinking. Moreover, the materials create layers of meaning, in which art is the tie between different cultural fi elds to be preserved in their diversity. Through experimentation, smart technologies open the door to change, leading to a virtuous rediscovery of natural fi bres in an inexorable return to nature.
Being able to drive material innovation, and to promote a new generation of sustainable values to contemporary fashion, active, sports and lingerie markets through responsible supply chains can be transformative for our future fashion systems, and TINTEX is proud to be selected as part of the Sustainable Thinking initiative by Museo Salvatore Ferragamo, helping  to better activate these changes across the fashion industry for all to enjoy.
World reknown for its expertly controlled processing, and advanced dyeing and finishing solutions, TINTEX offers today a full range of natural based, smart materials that provide a new generation of sustainable values. Within the exhibition, you will have the chance to touch and feel two amazing developments, a precious 100% GOTS certified organic linen and an innovative 100% Ingeo™ biopolymer jersey.