by DÉBORA aND CRISTINA, FROM SUSTAINABILITY DEPARTMENT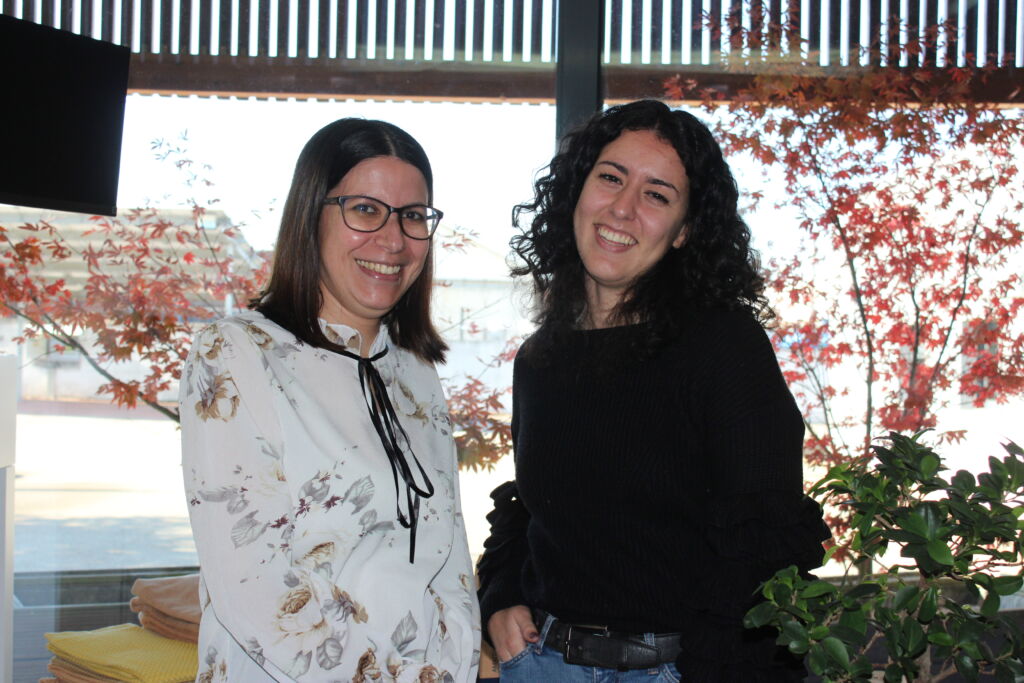 At TINTEX, we search for solutions that have the lower impact on the environment. Thus, among other things, such as optimized chemical product management and the incorporation of the waste in our coatings, we are making efforts to correctly separate all waste and redirect it to recycling or recovery, giving life to new products and so contributing to the circular economy.
The textile industry is associated with a high environmental impact where waste plays a relevant role. It is important to realize that this is not only an environmental issue, but also an economic loss.
At TINTEX, we implement technologies to mitigate the environmental impact and we reduce and separate the waste generated in each process.
Throughout our facilities, we have implemented several waste sorting stations and we count on the commitment of all employees to achieve the most effective separation as possible.
This waste is then directed to our outdoor storage and selectively collected by authorized waste transportation and management companies.
This effort of diverting waste to more sustainable alternatives is also possible due to the close relationship with our waste management suppliers and the interest in knowing more about the path of our waste since it leaves TINTEX. Currently, the final destinations of our waste are:
Final Destination
Type of Waste
Recycling
Knitted Fabrics Scraps
Cardboard
Plastic Packaging
Wood
Paper and Carton
Fluorescent Bulbs
Metals
Composting
Sludge from biological treatment of industrial wastewater
Landfill
Lint
Mixture of Equalized Municipal Waste
Other Recovery Operations
Contaminated Packaging
Pressure Vessels
Contaminated Cloths
In addition to all this waste management in coordination with our suppliers, internally is done the reuse and upcycling of several waste types.
Much of this magic happens in our maintenance factory, where parts of old machines that we dismantle, are transformed into new equipment with the most diverse uses:
(1 – Old machine parts transformed into ashtray, 2- Old machine control panel transformed into protection for gas containers, 3 – Old bin lid transformed into machine protections.)
Knitted Fabric scraps and chemical drums (after being washed) are also reused in various applications:
(1 and 2 – Old chemical containers used to store roll and greige fabric samples, 3 – Fabric scraps used to make emergency spill Kits.)
In addition to this solid waste, we have a biological wastewater treatment plant that discharges directly into the local stream. Two types of periodic analyses are performed: one to control the WWTP and another to ensure that we do not negatively impact the water environment (sampling taken before and after the discharge point into the stream).
Every year, a detailed analysis of the WWTP effluent and sludge is performed, according to ZDHC and DETOX TO ZERO by OEKO-TEX® requirements, and measures are implemented to improve their quality.
It is extremely important for us, TINTEX, to manage all waste responsibly, giving life to new products and, thus, contributing to the circular economy. In a vision of continuous improvement, we seek solutions to reduce the amount of waste generated and give them the best possible destination.
 VERSÃO EM PORTUGUÊS: POR DÉBORA E CRISTINA, DO DEPARTAMENTO DE SUSTENTABILIDADE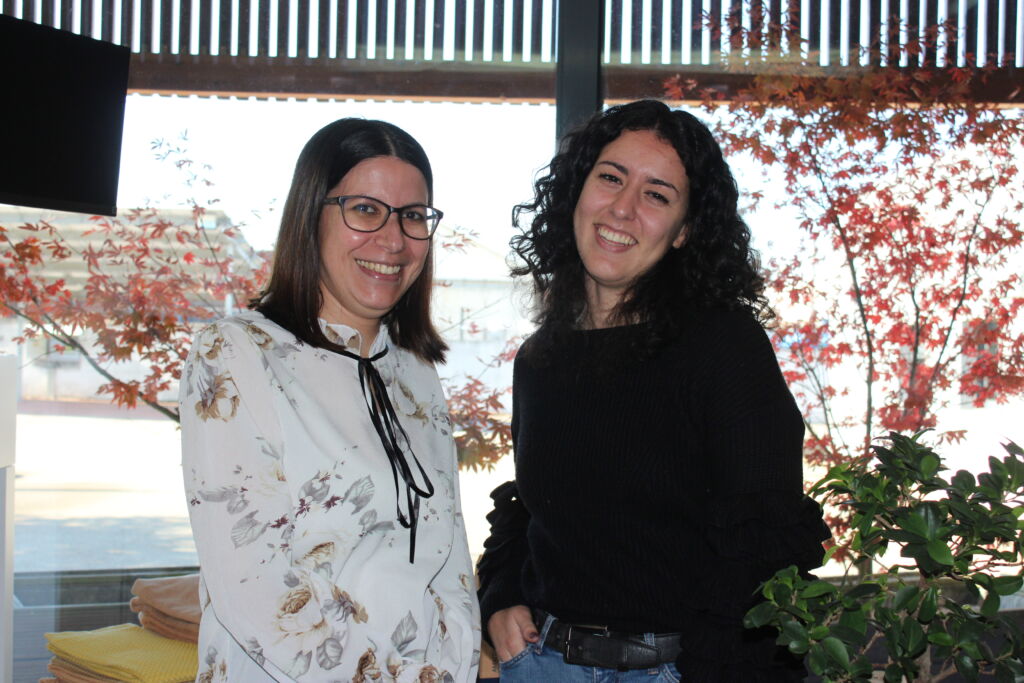 Na TINTEX, procuramos soluções que tenham o menor impacto possível no ambiente. Assim, entre outras coisas, como a gestão de produtos químicos otimizada e a incorporação de resíduos nos nossos coatings, estamos a fazer esforços para separar corretamente todos os resíduos e redirecioná-los para a reciclagem ou recuperação, dando vida a novos produtos, contribuindo para a economia circular.
A Indústria têxtil tem associado um grande impacte ambiental onde os resíduos têm um papel relevante. É importante perceber que estes não constituem apenas um problema ambiental mas são também um prejuízo económico.
Na TINTEX, por um lado, implementamos tecnologias e desenvolvemos produtos para mitigarmos o impacto ambiental e, por outro, reduzimos e separamos os resíduos gerados em cada processo.
Ao longo das nossas instalações temos distribuídos vários pontos para separação de resíduos e contamos com o envolvimento de todos os colaboradores para conseguirmos uma separação o mais eficaz possível.
Estes resíduos são depois encaminhados para o nosso armazenamento exterior e, posteriormente, recolhidos seletivamente por empresas autorizadas para transporte e gestão de resíduos.
Este trabalho de desvio dos resíduos para alternativas mais sustentáveis também é possível devido à relação de proximidade com os nossos fornecedores de gestão de resíduos e o interesse em saber mais sobre o percurso que os mesmos fazem desde que saem da TINTEX. Atualmente o destino final dos nossos resíduos é:
Destino Final
Tipo de Resíduo
Reciclagem
Restos de Malha
Cartão
Embalagens Plástico
Madeira
Papel e Cartão
Lâmpadas Fluorescentes
Metais
Compostagem
Lamas do tratamento biológico de águas residuais industriais
Deposição em Aterro
Cotão
Mistura de Resíduos Urbanos Equiparados
Outras Operações de Valorização
Embalagens Contaminadas
Recipientes sob Pressão
Panos Contaminados
Para além de toda esta gestão de resíduos em consonância com os nossos fornecedores, é feita a reutilização e upcycling de vários resíduos internamente.
Grande parte desta magia acontece na nossa oficina de manutenção em que se transformam partes de máquinas antigas que desmantelamos em novos equipamentos com as mais diversas utilidades:
(1 – Peças antigas da máquina transformadas em cinzeiro, 2- Antigo painel de controle da máquina transformado em proteção para recipientes de gás , 3 – Tampa de lixeira velha transformada em proteções de máquina.)
Também são reutilizados restos de malha e bidões de produtos químicos (depois de lavados) em diversas aplicações:
(1 e 2 – Recipientes químicos antigos usados ​​para armazenar amostras de malha e rolos , 3 – Restos de malha usados ​​para fazer kits de derramamento de emergência.)
Para além destes resíduos sólidos, temos uma ETAR biológica com descarga direta no ribeiro local. São realizados dois tipos de análises periódicas, uma para controlo da ETAR e outra para garantir que não causamos impacto negativo no meio hídrico (recolha de amostras antes e depois do ponto de descarga no ribeiro).
Anualmente efetua-se uma análise detalhada ao efluente e lamas da ETAR segundo os requisitos ZDHC e DETOX TO ZERO by OEKO-TEX® e são implementadas medidas para melhorar a qualidade das mesmas.
É de extrema importância para nós, TINTEX, a gestão de todos os resíduos de forma responsável dando vida a novos produtos e contribuindo desta forma para a economia circular. Numa visão de melhoria contínua procuramos soluções para reduzir a quantidade de resíduos gerados e dar-lhes o melhor destino possível.